Dr. Colby Roberts, O.D.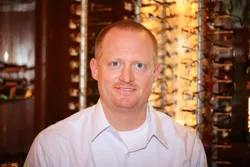 Dr. Colby Roberts is the CEO and founder of EyeCare of Western Oklahoma. A native of western Oklahoma, Dr. Roberts grew up in Altus, OK and began his practice because of his passion for excellence in family and children eyecare. He is a graduate of Northeastern State University College of Optometry and completed his post-graduate fellowship in family and children vision, specializing in vision development, ocular disease and contact lenses under the direction of Dr. Monte Harrel, O.D., F.C.O.V.D in Tulsa, OK. He is dedicated to lifelong learning and is passionate about the profession of optometry.
Although the practice of optometry holds a special place in Dr. Robert's heart, it actually stands in third place. Second place belongs to his family. He is married to Jessica Gunkel-Roberts of Elk City and is the dad to Cooper, Cade and Creed. Dr. Roberts strives to keep the number one spot in his life reserved for his faith in God and the gospel of Jesus Christ. In his free time, Dr. Roberts enjoys hunting, fishing, outdoor activities, time at the gym, playing basketball and quality time with friends and family.
Dr. Casey Greene, O.D.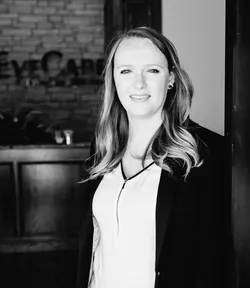 Dr. Casey Greene joined the practice in the Summer of 2016. She graduated from Northeastern State University Oklahoma College of Optometry with her Doctorate of Optometry. Dr. Greene has had extensive training in contact lens fitting and has interests in ocular disease, vision development, and family ocular care.
Dr. Greene is from Elk City and graduated from Elk City High School. She attended Methodist University in Fayetteville, NC where she received her Bachelor of Science majoring in Biology with a minor in Chemistry. Dr. Greene's husband, Jon, is a teacher and coach at Elk City Middle School. After 9 years of moving around the U.S. for Jon's military career and Dr. Green's education, they are very excited to be home, living and working in Elk City.